• To open the Consortium of California Herbaria, CCH2, in a new tab, click the image:

• Click the "Search Collections" tab and Select the SDNHM herbarium

(de-select the others using the select/de-select button at the top of the page):

• Enter the search criteria: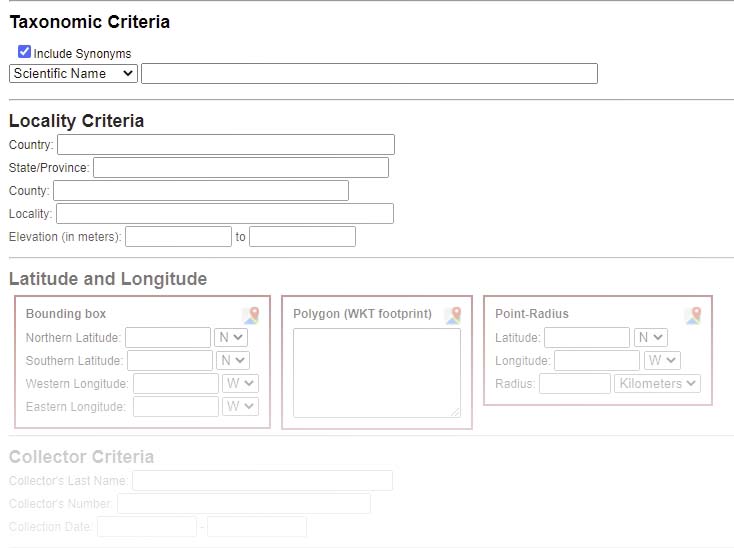 • Click the Search button:

• Search results will appear:

• In the column, Symbiota ID, a camera icon indicates that an image of the item is available.
Clicking that blue number will bring up a detail of the specimen.
Click the thumbnail image to get the fuil size image. Click the Map tab for a Google Map of the collection location.
Catalog # is the barcode on the specimen. Secondary Catalog # is the SDNHM Accession Number.